Image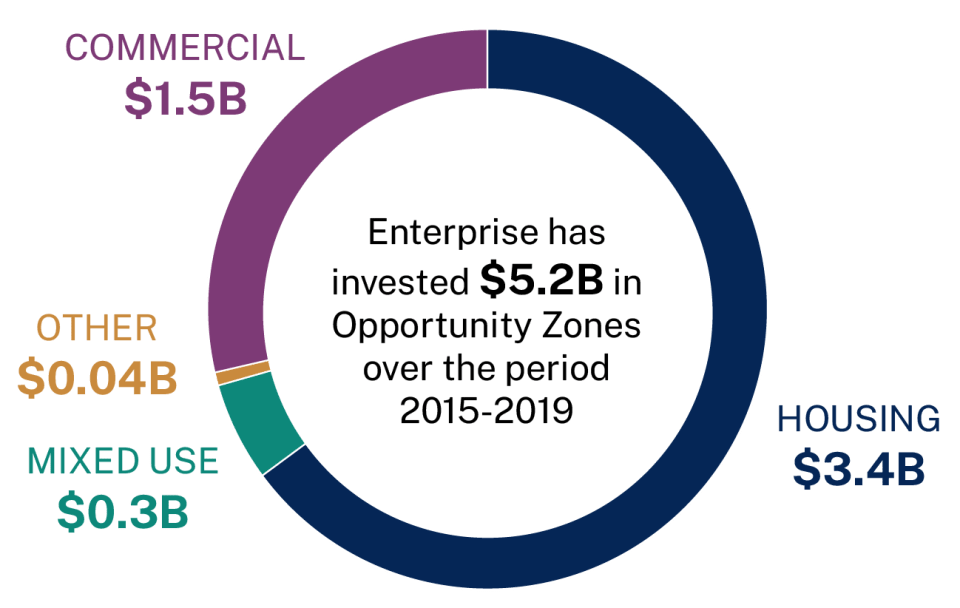 Focus Areas
Homes People Can Afford: Create and preserve good homes with affordable rents while preventing the displacement of current residents.
Upward Mobility and Resilience: Spark local hiring through mixed-use projects, including "live and work" community facilities, and make homes and communities green, sustainable and close to public transit.
Racial Equity: Partner with Black, Indigenous, and people of color (BIPOC) and other housing providers who have been historically marginalized.
Why Enterprise
We have 40+ years of real estate expertise in investing in affordable and workforce homes – all across the capital stack, from equity, debt and tax credits. And, with experts on the ground across the country, we've forged relationships with local partners to pinpoint communities' unique needs.
Project Origination
Our diverse national and local network of developers, operators and brokers delivers a steady pipeline of high-impact opportunities and off-market transactions.
Credit
Through our efficient underwriting process, we have a strong track record of balancing risk and opportunity in making disciplined, long-term investments.
Asset Management
Our fully-integrated asset management team is dedicated to improving asset performance and actively monitoring the disposition environment for exits that promote long-term affordability.
Transparency & Accountability
We're committed to transparent reporting and advocating for inclusive and equitable growth that protects residents and businesses from displacement.
---
Developers
We partner with mission-aligned for-profit and nonprofit developers to build equitable and inclusive developments in qualified Opportunity Zones across the country.
Eligible Projects
Multifamily workforce home and mixed-use projects
Community Reinvestment Act (CRA) - eligible or similar level of impact
Priority given to projects with more than 51% units available to households earning less than 80% Area Median Income (AMI)
Low-Income Housing Tax Credit or New Markets Tax Credit - supported projects considered


See our term sheet
Opportunity Zones Eligibility Mapping Tool
A powerful way to map, measure and report on all 8,700+ Opportunity Zones.
Find and map every Opportunity Zone in the country.
Identify areas of strength and opportunity in each zone based on five dimensions: housing stability, education, health and well-being, economic security and mobility.
Generate custom reports that offer insight on community needs and assets in each zone.