Susan Anderson
Senior Director, Rural & Native American Program
Susan Anderson is senior director of the Rural and Native American program at Enterprise Community Partners.  
Susan leads Enterprise's work to create healthy, safe, green affordable homes and to increase opportunities for economic advancement for individuals and families on tribal lands and in rural communities. She also directs grantmaking efforts to tribal and rural organizations, helping manage a portfolio that awards over $3 million annually.
Since joining Enterprise, Susan has worked across a spectrum of national initiatives, providing technical assistance to help build organizational capacity and financial sustainability for affordable housing developers and owners. During her tenure, Susan managed the development of the Transit Oriented Development (TOD) University curriculum, a popular education training module for engaging affordable housing developers and their communities on planning efforts around the expansion of Los Angeles' light rail system. Susan also helped author a study on incentivizing equitable TOD in Los Angeles County. 
Previously, Susan worked on international development issues, coordinating advocacy efforts and providing technical assistance and advocacy grantmaking to community-based groups around the world.
Susan holds an M.A. in Public Policy and Women's Studies from George Washington University and a B.S. in Business Administration from Humboldt State University.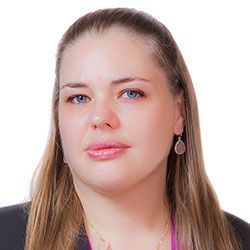 410.772.2714
Office Location
Columbia Headquarters
11000 Broken Land Parkway
Columbia, MD 21044