Scott Hoekman
President, Housing Credit Investments
Scott Hoekman is president of Enterprise Housing Credit Investments, an Enterprise Community Partners affiliate. He oversees the acquisition, underwriting and placement of more than $1 billion annually in low-income housing tax credit transactions as well as the asset management of Enterprise's $12.4 billion housing tax credit portfolio.
Scott has been in the housing credit business for 26 years. He began his Enterprise career in 1994 as a syndication underwriter, and from 1999 to 2003 he managed acquisitions in a 10-state area. From 2004 to 2018 he served as senior vice president and chief credit officer and in 2017 he assumed interim leadership of asset management. In 2018, he was named president of Enterprise Housing Credit Investments. Since inception, Enterprise has deployed more than $16 billion of housing credit equity into more than 2,500 developments, creating and preserving more than 173,000 affordable homes.
Scott is involved in Enterprise's public policy work and advocacy. He is co-chair of the ACTION Campaign, a coalition with more than 2,400 member organizations working to expand and strengthen the housing credit. He is also on the board of directors of the Affordable Housing Tax Credit Coalition. As a veteran practitioner, he is frequently asked to provide his expertise to leaders of the affordable housing industry as well as members of Congress and federal and state officials.
Prior to joining Enterprise, Scott was an affordable housing lender with Boston Community Loan Fund (now BlueHub Capital). He holds a master's degree from the Tufts University Department of Urban and Environmental Policy and a bachelor's degree from Calvin College.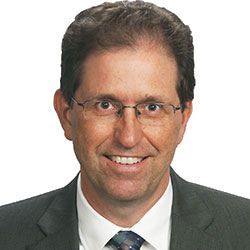 410.772.2508
Office Location
Columbia Headquarters
11000 Broken Land Parkway
Columbia, MD 21044