Mihir Parikh
Senior Program Director, Resilience
Mihir Parikh leads Enterprise's Climate Resilience Academies, helping owners, operators and developers preserve and protect affordable homes across the nation from the risks and impacts of natural hazards and a changing climate. The academies are the latest Enterprise initiative launched to help communities develop homes that can sustain natural hazards and promote environmental justice, health and social cohesion through innovative ideas, technical assistance and advocacy support into post-event reconstruction.
Prior to joining Enterprise, Mihir was a part of APTIM's Resiliency and Sustainability Solutions practice, focusing on resiliency and sustainability consulting and program development. His experience and expertise consist of a diverse background, including resiliency planning; energy assurance planning; CDBG-DR program management; climate policy development; sustainability strategies; energy audits; green infrastructure, and utility energy efficiency programs for numerous sectors, including municipal, airports, private and higher education. 
Mihir has provided guidance on resiliency strategies to different jurisdictions around the country, as well as program assistance to the City of New York's Hurricane Sandy Recovery Programs. Prior to joining APTIM, Mihir served as the senior sustainability coordinator at A Better City (ABC), a nonprofit business association leading a local technical assistance program working with over 100 small to large buildings and businesses in the Greater Boston area. Mihir is a certified Project Management Professional (PMP) and LEED Green Associate and holds a B.A. in Environmental Studies and Policy from Ithaca College.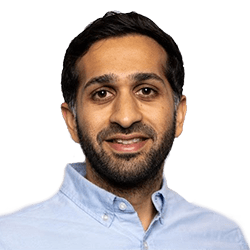 Office Location
Washington, D.C.
10 G Street NE
Washington, DC 20002
Programs
Building Resilient Futures