Mark McDermott
VP & Market Leader, Ohio
Mark McDermott is vice president and Ohio market leader for Enterprise Community Partners. 
Mark leads a team of nine delivering Enterprise's programs and investment in affordable housing and community development activities in Cleveland, Cuyahoga County and throughout Ohio. He joined Enterprise in 1998 as director of Enterprise's Cleveland office. He was promoted to vice president in 2003.
Mark came to Enterprise with 15 years of experience in affordable housing development, management and community programing and training organizations. Prior to joining Enterprise, he spent eight years as executive director of the Cleveland Housing Network. In addition, he served under Norm Krumholz at the Center for Neighborhood Development at the Levin College at Cleveland State University, and as executive director of the Citizens to Bring Broadway Back.
Mark has a master's degree in urban planning, design and development from the Levin College at Cleveland State University and a bachelor's degree in English from Borromeo College of Ohio. He is a member of the board of trustees for Cleveland Neighborhood Progress, Village Capital Corporation and Neighborhood Family Practice.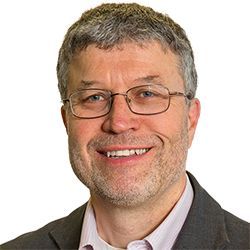 216.631.0280, ext. 4117
Office Location
Cleveland
1360 East 9th Street
Cleveland, OH 44114