Lorraine Collins
Senior Director of Public Policy and External Affairs, New York
Lorraine Y. Collins is the Director of Public Policy and External Affairs at Enterprise Community Partners, Inc. New York Office. In this capacity, Lorraine is responsible for working with the office's Executive Team and Program Leaders to build and effectively execute a public-policy strategy to address affordable housing and community development issues across the New York Market. Lorraine also oversees the Office's advocacy and lobbying activities, as well as its communications function.
Prior to joining Enterprise, Lorraine spent over a decade in New York State government working on affordable housing policy at Homes and Community Renewal (HCR) and the Division of Budget. Lorraine played a critical role in the State's fair housing planning efforts by launching HCRs Fair and Equitable Housing Office.  Additionally, at HCR Lorraine served as a Regional Director and Policy Advisor, leading efforts to address affordable housing and community development needs in areas such as health and housing, resilience, education and employment inequalities. Lorraine also had a five-year career in the private sector, working as a financial analyst at Carrier Corporation.
Lorraine received her BBA in Accounting from Howard University and her MBA and MPA from Syracuse University.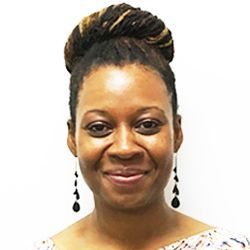 212.284.7120
Office Location
New York City
1 Whitehall Street
New York, NY 10004