Julia Shin
VP & Managing Director Impact Investing, Enterprise Community Investment, Inc.
Julia Shin is a vice president of Innovation and managing director of impact investing for Enterprise Community Investment, Inc., where she focuses on new market development, financial innovation and new capital relationships. In addition, she is responsible for managing Enterprise's Opportunity Zone funds, including raising capital, structuring, as well as managing the teams that originate, underwrite and close investment opportunities. 
Julia brings deep private sector experience to Enterprise, both as banker and a transactional lawyer. Before joining Enterprise in 2013, Julia was a derivatives structurer at Citi where she structured index, fund and structured-note solutions for institutional and retail clients. Prior to Citi, she was an investment banker at Goldman Sachs where she developed financial solutions and worked on new product development. Previously, Julia worked as a corporate attorney in New York City with a focus on mergers and acquisitions, securities law and banking law. 
 
Julia received her J.D. and masters in economics from the University of Chicago and received her bachelor's degrees from MIT. She is also a classically trained pianist and studied at the Pre-College Division of the Juilliard School.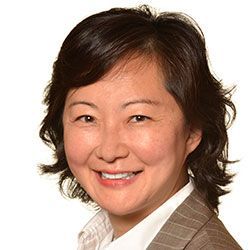 212.284.7141
Office Location
New York City
1 Whitehall Street
New York, NY 10004