Charles Werhane
President, Capital Division
Charlie Werhane is president of Enterprise's Capital division and Enterprise Community Investment, an Enterprise Community Partners affiliate. Enterprise aggregates and invests billions of dollars in capital to achieve social impact and deliver financial returns.
Under Charlie's leadership, Enterprise has grown to be one of the leading housing tax credit syndicators in the nation also helped create Enterprise's equity program, which focuses on the preservation of affordable workforce housing. Now in its fourth fund, the preservation product has grown to nearly $1.5 billion in assets. In addition, Charlie established Enterprise's New Markets Tax Credits (NMTC) program, which finances commercial and mixed-use development and helps create jobs in underserved communities. Enterprise's program has grown to be one of the largest in the nation.
Charlie's focus on sound investment strategies, risk management and innovation has helped Enterprise maintain its leadership position in the industry. Bringing 40 years of professional real estate, commercial banking and tax credit industry experience to his career at Enterprise, he has led Enterprise Community Investment since 2009, after serving as vice chairman and chief operating officer since 2005. He serves as the chairman of the board of Bellwether Enterprise Real Estate Capital, LLC, a national full-service commercial and multifamily mortgage banking company. Charlie is also board chair for Enterprise Community Loan Fund, Enterprise's U.S. Treasury-certified Community Development Financial Institution (CDFI).
Prior to joining Enterprise, Charlie was president and CEO of USF&G Realty Advisors, Inc., where he directed investment activities, new product development and client relations. In 2013, Charlie was named National Real Estate Executive of the Year at the American Business Awards.
Charlie received a bachelor's degree in Business Administration from the University of Wisconsin − Milwaukee and is a graduate of the Southwest Graduate School of Banking, Southern Methodist University.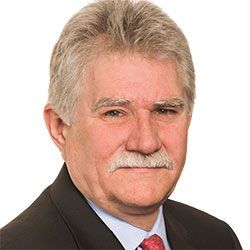 Board Position
Enterprise Community Investment
Enterprise Community Development
Enterprise Community Loan Fund (Chair)
410.772.2577
Office Location
Columbia Headquarters
11000 Broken Land Parkway
Columbia, MD 21044