Brian McLaughlin
President, Community Development Division
Brian McLaughlin is president of Enterprise's Community Development division and Enterprise Community Development, an Enterprise Community Partners affiliate and the leading fully-integrated developer of affordable homes in the Mid-Atlantic and the fifth largest nonprofit developer in America.
Brian oversees a team with expertise in community planning, land development, design, construction, asset management, property management and award-winning resident services.
Brian has 22 years of diverse experience managing real estate business lines across the nonprofit, public and for-profit sectors. He began his career working in the nonprofit community development field in Boston and later in York, Pennsylvania, where he developed a mixed-use commercial center and helped build Low-Income Housing Tax Credit- and Historic Tax Credit-supported housing. He later served as assistant secretary of Maryland's Department of Housing and Community Development where he led the state's largest and primary division of government responsible for neighborhood revitalization programs and investments. 
In addition, Brian has held various positions at Fannie Mae, from multifamily underwriting, to leading the company's short sale product line, to special assistant to the company's president and CEO. He is also the founding CEO of Lantian Development, a Maryland-based private equity, real estate investment and development company. 
An honors graduate of Duke University, Brian also holds a master's degree in City Planning from MIT and a master's degree in Economics from American University.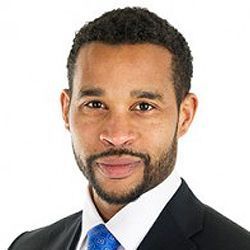 Board Position
Enterprise Community Development
410.230.2104
Office Location
Baltimore
875 Hollins Street
Baltimore, MD 21201