Angelique Kelly-Lara
Chief People Officer
Angelique Kelly-Lara is senior vice president and chief people officer at Enterprise Community Partners.
Angelique leads all human capital work across Enterprise to drive success in talent management and acquisition; training and development; compensation, benefits and retention; diversity, equity and inclusion; and organizational development. She also partners with business, program, shared services and operational leaders to align the necessary people capabilities that allow Enterprise to deliver on its mission and objectives.
A seasoned HR executive with 25 years of experience, Angelique joined Enterprise in 2020. She was previously vice president of global talent acquisition at Choice Hotels International, one of the largest hotel chains in the world. Prior to that, she held senior human resources positions at McDonald's USA, Bankers Life and Casualty Company, and Aramark Corporation.
Angelique earned a bachelor's degree in Business Administration from the University of Kansas and an MBA in Human Resources Management from the University of Missouri-Kansas City. She was recognized as a 2019 HR Leader of the Year by DCA Live, has served on the boards of Family Rescue, Center for New Horizons, Martin Luther King, Jr. Boys and Girls Club, Northern Virginia and DC Ronald McDonald House, and currently serves on the board of Calvary Women's Services DC.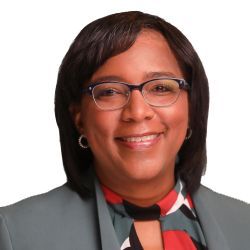 410.772.2432
Office Location
Columbia Headquarters
11000 Broken Land Parkway
Columbia, MD 21044